Job Safety Analysis / Risk Assessment System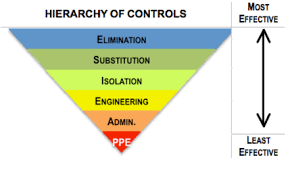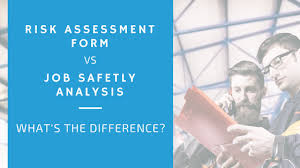 Job Safety Analysis, also known as Job Hazard Analysis or Risk Assessment, focuses on specific jobs and job-tasks to identify potential calamites/hazards before they occur. Our system examines the interrelation among the worker, the task, the tools, and the work environment to identify inherent risks. Once identified, the system eliminates or reduces hazards to an acceptable risk level through control measures broken down procedurally. Easy to understand and quick to implement written plans explain the purpose, scope, and procedures to be followed, all provided in Word-format documents for familiarity and universal access.

EHS-Solutions will manage your Job Safety Analysis / Risk Assessment (JSA/RA) Program. Using the JSA/RA system effectively promotes safe work planning for every task. Most employees are excellent at planning the manpower, tools, equipment, and time necessary to compete each task, but without direction and resources, often will not plan for job site safety. The JSA/RA System bridges that gap, evaluating and training individual personnel and crew teams needing guidance to improve on safety implementation at the work site. Improving the JSA/RA process through responsive safety protocol training and execution often leads to an overall positive transformation in construction and other project site safety culture.

To assess risk, we perform a workplace site safety assessment review of the operations, including identification of all inherent hazards and observable potential hazards. Targets and goals are then established for each type of potential hazard or injury utilizing corrective training, introduction of safety products, and/or engineered safety design. These increased training, product and engineering costs are then compared to the anticipated savings that will result from an improved safety record. We then track results to see that they align with projected goals.

EHS-Solutions accommodate your safety management needs with fully customizable systems for every project size and phase of completion. We place expert risk assessment and experienced safety management at your disposal, respecting your unique business and project profile and coordinating with your budget and timeline.