Comprehensive Training
Overview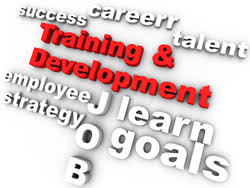 Our training delivers the most current EHS content grounded in fundamental Environment, Health, and Safety principles and practices with immediately practicable and straightforward methodology.
Training Packages
EHS-Solutions has created training packages for all areas of EHS systems planning. Starting with fundamental safety principles and practices, we tailor our instruction to your EHS plan design. Training occurs first in-classroom and then on-site to connect each participant's learning with "hands on" implementation.

Training addresses all major subjects in EHS construction and operation units. Working with client goals, we outline a comprehensive training program with custom language audio and subtitles, designed with interactive elements and animation to stimulate interest and retention of information in each student.

EHS-Solutions will track student performance during and after training, mentor participants to ensure EHS compliance, and advise on continued training workshops for reinforcement and updating of protocols in the workplace. Built-in monitoring of training effectiveness including regular assessment reports keeps your training program in line with projected goals.
Interactive Training Materials
PowerPoint:
PowerPoint presentations communicate key points of selected subjects clearly and effectively with graphic illustration and "bite-size" bullet point information. Participants use their copies to follow the trainer's instruction and make relevant notes through an interactive training procedure.

Flash:
Providing a compelling combination of animated slides, video segments, and customized-language audio content, Flash presentations enliven training sessions and encourage comprehension and retention of training subject matter. Animated Movies:
Created per your project induction and workforce integration, animated movies quickly get trainees "up to speed" with the overall project and implemented processes. Customized language content with additional subtitles available in regional DVD format.

Feature Films:
Using scripts specific to your company, site, and project, our feature films accelerate training and help maintain consistency in project implementation and employee induction across project timelines. Custom training films include high production values, professional actors, project-location filming, and exceptional writing to deliver top-level training and the best EHS practices to your team.
Fresher Training
EHS - Solutions is one of India's authorized Environmental, Health & Safety Consulting Company. The company rends services and training in a wide variety of Environmental and Occupational Health & Safety disciplines.